About Bogota
Bogota, formerly known as Santa Fe de Bogota, is the capital and largest city of Colombia. On this page, we will tell you everything you need to know in order to make this a pleasant trip.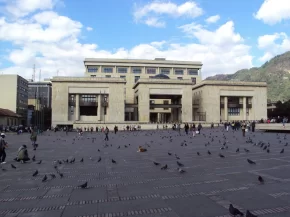 It was founded in 1538 by Gonzalo Jimenez de Quesada and was the capital of the Viceroyalty of New Granada until independence. It is the main financial, cultural, administrative and urban center of the country. Bogota is a city in permanent development and chosen by different cultures to settle and found a family, with the years it has become in one of the largest cities in the Americas.As a city of first order, Bogota has all the necessary infrastructure to welcome its tourists; hotels, regional and world cuisine, major sports and cultural venues and places of attraction for visitors make up an attractive offer of this main destination of tourism in Colombia and, proudly, of the world. To visit Bogota is to soak up in its rhythm, a harmonious swing that acts in accordance with the advances of the world, one that projects itself for the future and at the same time recognizes its place in history. It is an optimistic society, full of hopes and desires of happiness. To come to Bogota is to wake up and have a morning closer to the stars.
Contact Us
Please contact us by Whatsapp or Email, for bookings and information. We want to make sure Bogota becomes an experience you will never forget.
If you prefer get in touch through the following form
Look what people say about our tours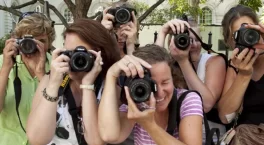 The unforgettable experiences of our clients
This is what our clients who have experienced incredible tours in Bogota say. Thank you all for your reviews and for trusting Hansa Tours.
JMAdams_SF
"Excellent tour all around. Arian was our guide and she was fun, entertaining and knowledgeable. Highly recommended."
Our top tours in Bogota and surroundings
In our portfolio of services, you can find everything from historical and cultural patrimony tours, running through the most interesting districts of Bogota, to nature getaways for you to discover the wildlife hidden by the cosmopolitan city. At Hansa Tours we offer a wide range of experiences designed for you to explore each destination according to your interests.