The best place to connect with nature and with yourself
Bogotá is the capital of the country and a cosmopolitan city, vibrant and on the move. Its eight million inhabitants travel through it to go to work and home but also to practice sports, visit meditation centers, practice yoga, in summation to find wellness.
There is a primordial interest in finding a balance between work and health. Also, the hills surrounding the city are a reminder that not everything is offices and concrete, they are a reminder to take a deep breath and enjoy nature.
The average age of the country is 30. This makes for younger generations that are thinking beyond the regular routines and that have revived some indigenous traditions to remind us of our connection to the earth and combined them with eastern ancestral teachings like Yoga.
On our tour, enjoy a Yoga session led by an expert in which you will have the chance to reconnect with yourself and your surroundings.
On this tour, have the comfort of your own private transport and the company of an expert guide. Also, get the chance to experience the wide range of spiritual and well-being trends that the city has to offer.
What restrictions and recommendations are in place to handle Covid 19 in Colombia?
As of September 6 2021 you don´t need to have a negative covid test nor be vaccinated to enter the country.
You should wear a facemask in public places and specially inside most museums.
As much as it is possible you should distance yourself at least 2 meters from other people.
All our guides and private transportation have the necessary biosecurity measures.
Itinerary and route map of the wellness tour in Bogota
Pick up: Hotel/Your address
Visit to a luxury Spa
Teacher-led meditation
Yoga activity of your choice: Acroyoga, Kundalini or Hatha.
Healthy Snack
Use of green areas
Drop Off: Hotel/Your address
Dates and Times
Every day
Suggested departure time: From 9:00 am on
Bogota Wellness Tour includes:
Private bilingual guide
Private Transportation
Healthy snack
Water bottles
Treatment directed by a professional therapist
Important Information
Comfortable clothes.
Ask about more rituals and treatments available such as Therapeutic Massages, Sound Healing, Tantra Workshop, Fire Ceremony, mountain tour, Mandalas art, polyhedron, hydrotherapy, picnics.
Available with assistance for people with disabilities and Indoor yoga activity in case of any rain.
Level of physical requirement - Rating from 1 to 5 (1 super easy - 5 very demanding): 2
Available Languages - Guide:

Spanish
English
French
Mandarin
Italian
Japanese
German
Russian, japanese, chinese and korean available for additional cost.

Recommended for children over 2 years
FAQs
Is the tour private or shared?
-Private.
Can you modify the tour itinerary and the duration time at each stop?
-The tour can be totally modified according to the client's preference.
How long in advance can a tour be booked?
-Minimum one (1) day in advance.
How to book our Bogota Wellness Tour?
You can book this experience, using our secure booking engine.
Bogota Wellness Tours Price List
*Tour prices per person in USD.
| | |
| --- | --- |
| Pax. | 4 hours |
| 1 | 149USD |
| 2 | 99USD |
| 3 | 99USD |
| 4 | 79USD |
| 5 | 69USD |
| 6 or more | 64USD |
Payment Method and Cancellation Policy
Payment method: you can pay in cash (COP or USD) or by credit card.
All foreign customers must show a copy of their passport to be exempted from the VAT tax.
The service must be canceled at least 24 hours before the client's pick-up time. If you do not notify in advance, 50% of the total value of the service is charged.
Children between 0 and 1 do not pay, children between 2 to 12 must pay 50% of the rate.
Enjoy our Bogota Wellness Tour
If you prefer get in touch through the following form
Look what people say about our tours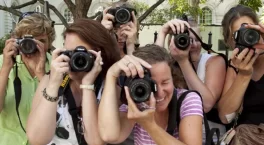 The unforgettable experiences of our clients
This is what our clients who have experienced incredible tours in Bogota say. Thank you all for your reviews and for trusting Hansa Tours.
JMAdams_SF
"Excellent tour all around. Arian was our guide and she was fun, entertaining and knowledgeable. Highly recommended."
Why Choose Us?
Experience
Due to over 20 years of experience in the tourism industry we can guarantee the highest quality standards.
Professionalism
We carefully select and train our guides to deliver professionalism in our services.
Personalization
We offer private tours customized to your own personal interests.
Satisfaction
We deliver clear and detailed information through our website and social platforms to ensure your satisfaction.