Visit a traditional coffee farm where you will get to experience the coffee production process alongside a coffee grower
We will visit the coffee fields (35 minutes from the city) and handpick the most mature cherries. Continue on to the pulping and drying process.
Then on to the roasting to get our coffee ready to be ground to prepare a delicious cup of coffee as we learn about the essentials to obtain this amazing drink. We will also get to experience the lifestyles of the "coffee families".
Itinerary and route map of the Medellin coffee tour
You can tailor your tour depending on your time and interests. Allow us to suggest the best options for a great time.
Departure from: Hotel/Address in the city.
Visit the coffee farm.
Start the experience in the fields.
Return to: Hotel/Address.
Dates and Times
Suggested departure time: 9:00 am
Available all year round, every day (unless indicated otherwise).
What is included in the Medellin coffee tour?
Specialized tour guide (bilingual Spanish - English).
Private transport.
Entrance fee to coffee farm.
Medical insurance.
Hydration.
*Not Included

Non-specified expenditures.
Tips.
Important Information
The farm will be one available near the city. The maximum number of visitors depends on road conditions.
This tour is ideal for anyone who wants to see the most important sights of the city and surroundings.
This is a private tour. Tailored so you feel safe walking the city.
Our guides are local and have been thoroughly trained to share their deep knowledge of the city.
Travel insurance is included in the price of all or tours in the unlikely event of an accident.
Available languages - Guides:

Spanish
English
French
German
Portuguese
Italian
How to book this Medellin coffee tour?
You can book this experience, using our secure booking engine.
Medellin coffee tour price list
*Tour prices per person in USD.
| | |
| --- | --- |
| Pax. | 4 hrs |
| 1 | 169 |
| 2 | 89 |
| 3 | 79 |
| 4 | 69 |
| 5 | 59 |
| 6 or more | 49 |
Payment Method and Cancellation Policy
For payment: You may pay in Cash or Credit card. (COP or USD)
All foreign travelers must present and share a copy of their passport to be exempt of the VAT charge.
In the event of wanting to cancel the tour, this must be done at least 24 hours before the pick-up time, or else a 50% fee from the tour price shall be charged.
Children younger than 1 are not charged. Children between 2 and 12 years old shall be charged 50% of the tour price.
Enjoy our Medellin Coffee Tour
If you prefer get in touch through the following form
Look what people say about our tours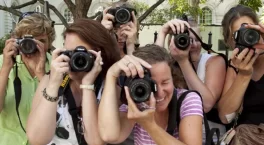 The unforgettable experiences of our clients
This is what our clients who have experienced incredible tours in Bogota say. Thank you all for your reviews and for trusting Hansa Tours.
Jess M.
"By the end of the week, I felt I'd made a new friend and was leaving a city I had fallen in love with. If and when we get to go back, I'll be asking Daniel to take us to more sites and share more of his favorite places with us. I can't adequately express how much his time and dedication to our trip meant to me. Absolutely wonderful tour guide."
Why Choose Us?
Experience
Due to over 20 years of experience in the tourism industry we can guarantee the highest quality standards.
Professionalism
We carefully select and train our guides to deliver professionalism in our services.
Personalization
We offer private tours customized to your own personal interests.
Satisfaction
We deliver clear and detailed information through our website and social platforms to ensure your satisfaction.