Travel in time to the Medellin of the 80's
The 80's, 90's and early 2000's were difficult decades for the country. As is common knowledge, drug dealer Pablo Escobar, his crew and other cartels wreaked havoc all around the country, especially in the big cities, during this time. Shaping some of the most trying times in the history of Colombia. However, this tour goes beyond Escobar's reign and brings a broader vision of these troubled times, giving several perspectives.
This tour goes beyond the typical Pablo Escobar tour. Ours is a unique and exclusive approach to the subject. Our main focus during this tour is to understand how Medellin was one of the most dangerous cities in the world and then became one of the most innovative cities. You will be brought back in time to the last decades of the twentieth century when it all began and make our way to the better present and auspicious future.
The Monaco building was famous for being the home of Escobar and his family and where it stood will be our first stop in this tour. The structure was demolished a couple of years ago and there are plans to build a commemorative site in honor of the many victims of the "drug wars'' in Colombia. Then we proceed to a shrine for the Virgin Mary where many of Escobar's henchmen went to ask for protection and guidance for their malevolent deeds.
To explore Comuna 13 is one of the most important parts of this tour, this neighborhood was once a terrifying place to be: its inhabitants were at high risk of violence just by walking out of their front doors and sometimes even inside them. Things have improved immensely since those times, that part of the city has "resurrected" thanks to the ingenuity, effort and creativity of its people making it a safe place to visit and a pleasure to explore.
This tour is more than just Escobar… it's about Colombia and its resilience.
Available tour durations
4 hrs. Half-day private tour: ¡Our most popular!
Itinerary and route map of the Pablo Escobar tour
You can tailor your tour depending on your time and interests. Allow us to suggest the best options for a great time.
Departure from: Hotel/Address in the city.
The location of the (demolished in 2019) Monaco building, home of Escobar and his family that's now a commemorative site in honor of the victims of the "drug wars".
Jardines Montesacro cemetery in Itagüi, where Escobar is buried.
Bomb sites in downtown Medellin.
Comuna 13, once considered the most dangerous neighborhood of the most violent city.
Plaza Botero.
Medellín Metro and cable cars.
Poblado Park.
Metropolitan Cathedral.
Return to: Hotel/Address.
Dates and Times
Suggested departure time: 9:00 am
Available all year round, every day (unless indicated otherwise).
The Memoria Museum is closed on Mondays. Could be substituted by San Antonio Plaza in case you book the tour on a Monday.
What is included in the Pablo Escobar Medellín tour?
Specialized tour guide (bilingual Spanish - English)
Private transport.
Medical insurance.
Hydration.
*Not Included

Other meals.
Non-specified expenditures.
Tips.
Important Information
Comfortable clothing, hat, sunglasses.
Sun screen
Physical exertion 7-80 years old.
Ee recommend to use a poncho or umbrella if the forecast predicts rain.
Please tell us about any allergies and dietary restrictions.
For those of you who are interested in history and want a deeper experience of the 70s, 80s and 90s, this is the ideal tour.
This is a safe and private tour so you feel comfortable walking through the city.
Our guides are local and have been thoroughly trained to share their deep knowledge of the city.
The knowledge and the stories told by our guides shall surpass any expectations you may have.
Travel insurance (while on tour) is included in the price of all or tours in the unlikely event of an accident.
Available languages - Guides:

Spanish
English
French
German
Portuguese
Italian
How to book this Pablo Escobar Medellin tour?
You can book this experience, using our secure booking engine.
Pablo Escobar Medellin tour price list
*Tour prices per person in USD.
| | |
| --- | --- |
| Pax. | 4 hrs |
| 1 | 129 |
| 2 | 69 |
| 3 | 59 |
| 4 | 49 |
| 5 | 39 |
| 6 or more | 29 |
Payment Method and Cancellation Policy
For payment: You may pay in Cash or Credit card. (COP or USD)
All foreign travelers must present and share a copy of their passport to be exempt of the VAT charge.
In the event of wanting to cancel the tour, this must be done at least 24 hours before the pick-up time, or else a 50% fee from the tour price shall be charged.
Children younger than 1 are not charged. Children between 2 and 12 years old shall be charged 50% of the tour price.
Enjoy our Don't Say That Name - Pablo Escobar Tour
If you prefer get in touch through the following form
Look what people say about our tours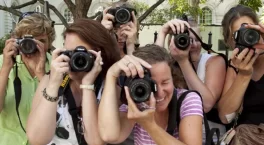 The unforgettable experiences of our clients
This is what our clients who have experienced incredible tours in Bogota say. Thank you all for your reviews and for trusting Hansa Tours.
Jess M.
"By the end of the week, I felt I'd made a new friend and was leaving a city I had fallen in love with. If and when we get to go back, I'll be asking Daniel to take us to more sites and share more of his favorite places with us. I can't adequately express how much his time and dedication to our trip meant to me. Absolutely wonderful tour guide."
Why Choose Us?
Experience
Due to over 20 years of experience in the tourism industry we can guarantee the highest quality standards.
Professionalism
We carefully select and train our guides to deliver professionalism in our services.
Personalization
We offer private tours customized to your own personal interests.
Satisfaction
We deliver clear and detailed information through our website and social platforms to ensure your satisfaction.