Day Trips From Bogota
What restrictions and recommendations are in place to handle Covid 19 in Colombia?
As of September 6 2021 you don´t need to have a negative covid test nor be vaccinated to enter the country.
You should wear a facemask in public places and specially inside most museums.
As much as it is possible you should distance yourself at least 2 meters from other people.
All our guides and private transportation have the necessary biosecurity measures.
Contact Us
Please contact us by Whatsapp or Email, for bookings and information. We want to make sure Bogota becomes an experience you will never forget.
If you prefer get in touch through the following form
Look what people say about our tours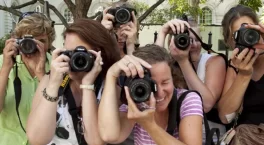 This is how our customers have reviewed us! We continue working to create the best experiences.
The unforgettable experiences of our clients
This is what our clients who have experienced incredible tours in Bogota say. Thank you all for your reviews and for trusting Hansa Tours.
JMAdams_SF
"Excellent tour all around. Arian was our guide and she was fun, entertaining and knowledgeable. Highly recommended."
Why Choose Us?
Experience
Due to over 20 years of experience in the tourism industry we can guarantee the highest quality standards.
Professionalism
We carefully select and train our guides to deliver professionalism in our services.
Personalization
We offer private tours customized to your own personal interests.
Satisfaction
We deliver clear and detailed information through our website and social platforms to ensure your satisfaction.