03.11.20
Dialogues: The Hidden Life of Objects / Being - Let Be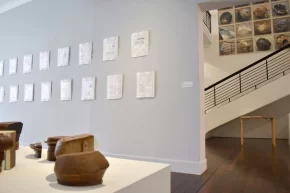 Wednesday, March 11Dialogues: The Hidden Life of Objects / Being - Let Be
Location: Casas Riegner (Calle 70A # 7 – 41)
Time: Monday to Friday 9:00 a.m. - 7:00 p.m. Saturdays by appointment.
Price: Free
Participating artists: María Teresa Hincapié, Cesar González, Luz Lizarazo, Liliana Porter, Luis Roldán, Liliana Sánchez, Santiago Díaz Escamilla.
Dialogues is a work that starts from revisiting works that were never exhibited before so that they can dialogue in new ways and their meaning can be analyzed.
Being Letting Be is a dialogue between Santiago Díaz and Liliana Sánchez that talks about the landscape.